I haven't introduced my partner in this adventure. This is Bluhofi, an 2002 Yamaha TDM 900.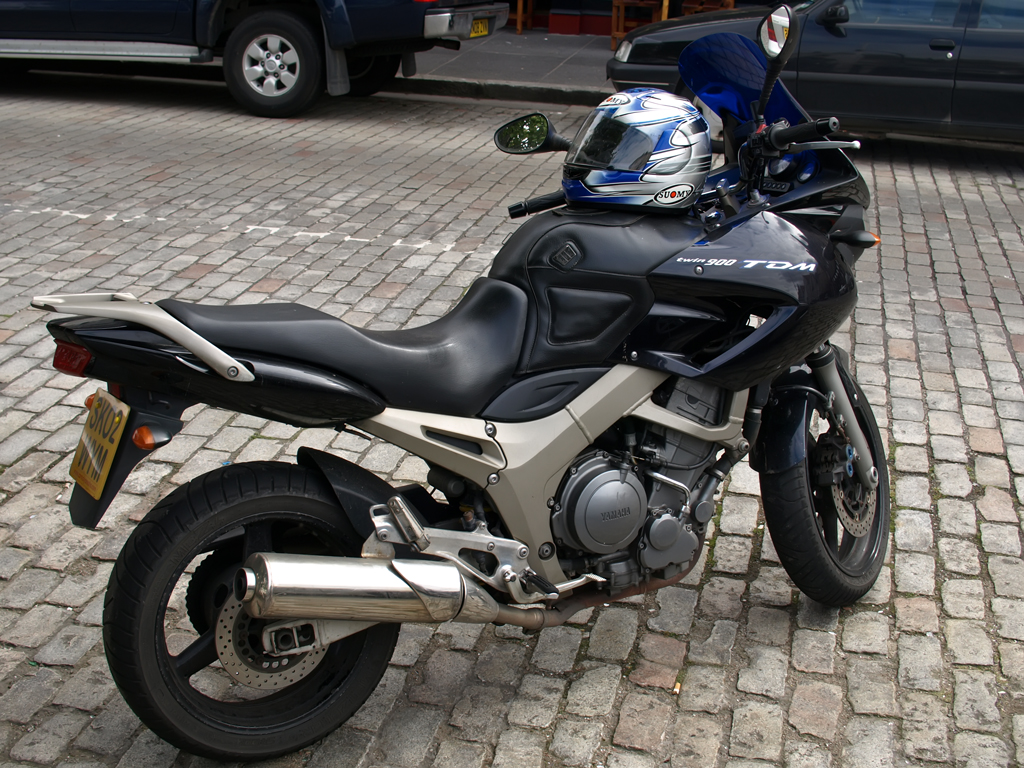 I first saw a TDM when on holiday down south with friends – one of the people we were sharing a cottage with brought a TDM 850, and when I sat on it, it felt like the first bike that had been the right shape for me. I was riding an XJ600 at the time, and at the first chance, I traded it for a blue Yamaha TDM 850. I think a bike becomes a bit more than a machine when you give it a name that fits.
Bluhofi as a name came about from the discussion that the word "Blu" in Old Norse didn't describe exactly the same colours that we'd consider blue, covering almost black colours as well – and it reminded me of the hints of blue I see in tyre rubber.  So, Bluhofi – "blue/black hooves" – and hopefully a steady stride too.
When I traded the TDM850 in for the new (blue, of course) TDM900, it felt like more like a new body for the same spirit, so the name moved to the new bike. If I ever trade the 900 in, I imagine it'd have to be for another blue bike.